EXPERTS IN THE REGION
AFEW International relies upon the expertise of its Board members for guidance and support. Therefore, AFEW's Board is comprised of professionals with extensive experience in organisational management, programme development and evaluation, financial management, and research. Currently, the AFEW Board consists of the following seven members: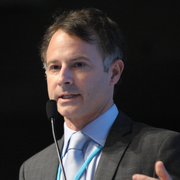 Jeffrey V. Lazarus (Chairman) a senior researcher based at the University of Copenhagen's Centre for Health and Infectious Disease Research (CHIP), a WHO Collaborating Centre on HIV and Viral Hepatitis. He is also a professor at the Lithuanian University of Health Sciences, Medical Academy, and an Affiliated Professor at the Institute of Public Health, University of Porto. His ten-year career as a health systems and communicable diseases expert at the WHO Regional Office for Europe focused largely on HIV and viral hepatitis. After a stint at the Global Fund to Fight AIDS, Tuberculosis and Malaria, he became the co-founding Secretariat Director of Health Systems Global, a post he held until early 2015. He serves as a steering committee member of the HIV in Europe Initiative, which he co-founded in 2007.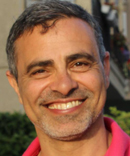 Dr. Udi Davidovich (Vice-chairman) is a social and clinical psychologist. He works as a senior researcher, manager and PhD supervisor at the Department of Research at Amsterdam Public Health Service in association with the University of Amsterdam, the Academic Medical Centre. Dr. Davidovich leads the psychosocial research line in the department as well as the unit for Online Research and Prevention (ORP). Since 1998, Dr. Davidovich concentrated on the study of the determinants of HIV and STI related sexual risk behaviours among different risk groups, the translation of these findings into prevention strategies and their transformation into workable prevention interventions, both nationally and abroad.  In more recent years, he has also specialized in the usage of the internet and mobile technologies as tools for the development and evaluation of prevention interventions. Dr. Davidovich is a permanent member of the 4-head steering committee for the national online prevention of HIV and STI among MSM and the winner of the 2009 Galjaard National prize for the best public health campaign of that year.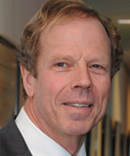 Dolf Kamermans (Treasurer) studied economics at the Erasmus University in Rotterdam. Previously he worked for a research institute in the Netherlands, TNO, and for many years for the largest insurance company in the Netherlands, Achmea. For over 20 years he was on the board of several divisions of this company, mostly in healthcare, disability and related services. In 2013 Kamermans left Achmea and became a consultant and non-executive member of the board of a smaller insurance company. In the nineties he advised the governments of Moscow and Saint Petersburg on healthcare reforms. 

Vladimir Mendelevich (Board Member) is a psychiatrist from Kazan, Russia; in 1985 he started teaching psychiatry at Kazan State Medical University and since 1997 he heads the university's Department of medical and general psychology. In 1999 Prof. Mendelevich established an opioid treatment centre to offer rehabilitation services to people who use drugs. Since 2001 Prof. Mendelevich works in the field of HIV prevention and the following year he became a scientific consultant of the International Harm Reduction Development programme funded by the Open Society Foundations. He is a board member of the All-Russian Psychiatric Association and European Opiate Addiction Treatment Association. In 2007 he won the International Rolleston Award, which is given annually to an individual who has made an outstanding contribution to reducing harms from psychoactive substances at an international level.

Hernán L. Fuenzalida-Puelma, Esq. LL.M (Board Member) is a citizen of the USA and Chile, a lawyer with extensive international experience in 56 countries in policy and regulation, health care financing and insurance, and institutional development. For over 10 years Mr. Fuenzalida served as a General Counsel at the Pan American Health Organization / Office for the Americas of the World Health Organization (PAHO/WHO). Today he is the co-editor of pioneering Scientific Publications with PAHO/WHO, Washington DC: "The Right to Health in the Americas, a constitutional comparative study", "Bioethics" and "Legal and Ethical Issues in the Study of HIV/AIDS".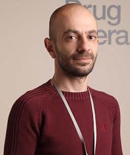 Viken Darakjian (Board Member) is a citizen of Armenia and Jordan. Having graduated from Yerevan University with international relations degree, he entered the HIV/AIDS field in 2011. Since then, he has been working as a counselor in Positive People Armenian Network NGO. Starting from 2015, he has been a member in European AIDS Treatment Group. He is in the steering committee of Continuous Patient Education Project COPE and is a member of the European Community Advisory Board and Training and Capacity Building Working Group. Viken Darakjian participated in the STEP-UP: Skills Training to Empower Patients training academy. He is a member of several local NGOs, and collaborates with them in on the issues of HIV/AIDS, TB, HCV, LGBT rights etc. Besides, Viken works as project manager in the Homeland Development Initiative Foundation.
***
The AFEW Board delegates day-to-day supervision and management of the organisation to the Management Team, which consists of Executive Director and Director of Finance and Administration. The AFEW Management Team and senior managers together provide leadership and guidance for all AFEW staff as we carry out our mission in the regions where we work.
AFEW NETWORK STEERING COMMITTEE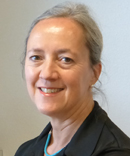 Anke van Dam (Chair of the Steering Committee), graduated from Erasmus University in Rotterdam as a medical doctor in 1983, received a specialist degree as a general practitioner from Rijksuniversiteit in Leiden in 1985, and graduated as a community health specialist from the Netherlands School of Public and Occupational Health in Utrecht in 1998. She began her career as a general practitioner near Rotterdam, providing care to many immigrants from Turkey and Morocco. She then moved from the clinical setting and began working on issues related to sexual health and HIV as a trainer, an advisor and a consultant, including proposal writing and programme evaluation. Before joining AFEW, she held a senior management position at Rutgers Nisso Groep, the Dutch Expert Centre on Sexuality. In addition to this breadth of knowledge, Anke's work experience spans the globe from Southeast Asia and Africa to Eastern Europe and Central Asia. She joined AFEW as Director of Programmes in January 2008.

Roman Dudnik (Director, AFEW-Kazakhstan), is a social worker by degree from the Moscow State Social University. Roman has been working in the field of HIV in Eastern Europe and Central Asia for more than 20 years. He joined AFEW in 2002 as a patient advocacy adviser and later became regional director for Central Asian republics. After a two-year break, he returned to AFEW in Kazakhstan in 2014 to lead regional "HIV React Project" and head AFEW in the country. Roman speaks Russian and English.

Natalya Shumskaya (AFEW Chairperson in the Kyrgyz Republic), graduated from the faculty of pedagogics and psychology from the Osh Pedagogical Institute. Later she studied developmental psychology and acmeology in the graduate school of the Kyrgyz-Slavic University. Natalya started her work in HIV-prevention programmes in 1998 in "Médecins Sans Frontières" (MSF) as an outreach worker and a trainer. In 2001 she became the head on NGO "Podruga" in Osh. Since 2005 she has been the Director of AFEW-Kyrgyzstan. Natalya speaks Russian, English, Kyrgyz and Uzbek.

Elena Voskresenskaya (Director of AFEW-Ukraine) has a Master Degree in Public Health received from Emory University, Atlanta. She has been working in the field of international health in Eastern Europe and Central Asia for more than 15 years. Prior to joining AFEW in 2004 as a Deputy Regional Director, Elena has been working for the American International Health Alliance (AIHA) in Kyiv, managing projects on health partnerships in Ukraine, Moldova and Belarus. Elena speaks Russian, English, French and Ukrainian.

Ikram Ibragimov (Director of AFEW-Tajikistan) has a degree in law. The total work experience is 38 years. Experience in the public health sphere is more than 12 years. Throughout his work, Ikram has managed a total of 24 regional and country projects. Since 2013, he heads the Republican Public Organisation "AIDS Foundation East-West –Tajikistan". Ikram speaks English, Persian, Russian and Tajik.