Academic Challenge Gives $6000 for Women's Empowerment Photo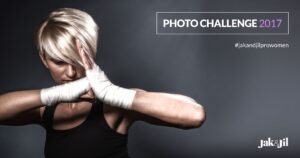 The Academic Challenge that is going to give $6000 to the photo that best represents the women's struggle for Women's Empowerment.
The PhotoChallenge is an university challenge that has among its main objectives to promote debate and reflection on themes relevant to society, stimulating student engagement in projects that use photography as the main form of social, political and cultural expression. The theme that was chosen this years is Girl Power.
The quest for women's empowerment is a daily battle waged by millions of women around the world, aiming, among other things, to establish equity and gender equality, giving women the power of participation and decision-making in all spheres in the society.
The challenge for undergraduates and graduate students from all over USA is to represent this struggle through a photograph. The photos submitted will be evaluated and judged by a committee that will take into account criteria such as originality, creativity and appropriateness to the theme.
The winning photo receives a cash prize of $6000 (six thousand dollars), of which $3000 (three thousand) goes for the author of the photo and $3000 (three thousand) will be donated to one of the NGOs supporting the contest, chosen by the winner.
Registrations
Entries for PhotoChallenge will be until 30 November 2017 and must be done exclusively on the official contest website: click here. All information about the rules, deadlines and awards of PhotoChallenge 2017 can be found in the contest rules.