IAS is Looking for Global Village and Youth Activity Reviewers and Rapporteurs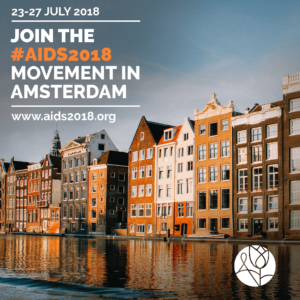 International AIDS Society (IAS) is looking for Global Village and Youth Activity (GV&YA) Reviewers and Rapporteurs for 22nd International AIDS Conference AIDS 2018 in Amsterdam.
GV&YA reviewers will be responsible for reading and revising activity submissions to GV and then recommend their favorites to GV&YP working group. In the document, you can read more about the requirements, such as English fluency, availability, experience in an activity category etc.
GV&YA rapporteurs will be in charge of producing sessions summaries during AIDS 2018, presenting final summaries at the Rapporteur Session, and/or managing other rapporteurs. In the second file, you can learn more about the requirements, such as specific experience in HIV response, English fluency, writing skills, team work abilities etc. Here you can find more about the selection criteria.
All the Reviewer candidates need to provide the following data: 
Name, gender, institution/organization, country, email(s)
Activities (choose one): Exhibition Booth; Networking Zone; Global Village Zone; Cultural Activity.
All the Rapporteur candidates need to provide the following data: 
Name, gender, nationality, institution/organization, professional title, country, telephone, email(s)
Please indicate which committee this person is nominated to cover:
Track A – Basic and Translational Research
Track B – Clinical Research
Track C – Epidemiology and Prevention Research
Track D – Social and Political Research, Law, Policy and Human Rights
Track E – Implementation Research, Economics, Systems and Synergies with other Health and Development Sectors
Community and Leadership
Global Village and Youth Activities
Is this nomination for Lead Rapporteur (managing other rapporteurs, higher-level responsibilities) or Rapporteur?
English fluency.
Has the nominee previously attended an International AIDS Conference? Has the nominee previously served as a rapporteur for a major conference event?
Which of these groups does the nominee and their organization represent? (check all that apply)
Academia, Advocacy/campaigning, Business/private sector, Children, Community-based, Ex-prisoners, Faith-based, Foundations, Health care worker, Human rights, Indigenous people, Labour, Men who have sex with men, Migrants, NGO, Older persons, People living with HIV, People who use drugs, Persons with disabilities, Public sector/government, Refugee/ displaced persons, Service provider, Sex workers, Transgender/Transsexual, Women, Young people, Other
Nominee's area of expertise: min. 20 characters.
Brief biography of the nominee: min. 100 characters.
Please, email all the nominations to Nadiia Dubchak nadiiadubchak@gmail.com and Anna Pustovoit pustovoyt.anna99@gmail.com before the 31st of December 2017.